Antique Packing and Moving Services
How to move your antique items? Contact Secure Shifting
You have landed on the right page. Secure Shifting is the right service-providing company where proper care is taken for antique moving!
Moving of antique collection is one of the major concerns which people face. Antiques are very expensive and there can be no replacement for them. It's unique in itself. So whenever you have to move from one location to another you are under continuous tension.
Whether you own the best collection of these antique items or having some antiques passing through generations in your family it always holds a special place in the heart of the owner. At no cost, you would want to cause any harm to it. And when you are shifting you need that your antique collection should be given that proper attention while packaging, loading, transporting, unloading, and unpacking.
You will find guaranteed attention to your antique collection so that when it reaches the destination it has the same look and elegance in your home, by availing our antique moving service.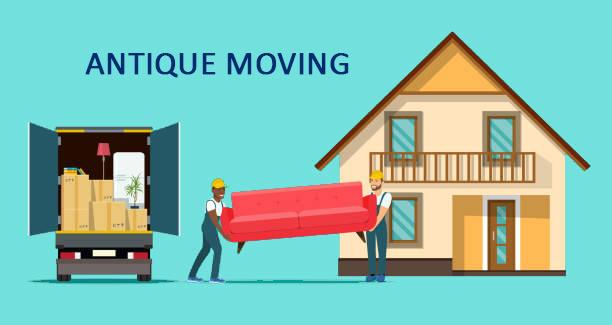 Pre-move survey and packing by experts
If you have an antique collection that needs special care we conduct a pre-move survey so that you can tell us about your requirement and expectation. We would do our best and will let you know the process also that how the moving of antique will be conducted so that it reaches the destination perfectly.
During the relocation process, utmost attention will be given to those antique items as planned. We have all special packaging materials that can be used during the packing of these antique items. We use double-walled cartons, cushioning, bubble wrapping, and stretch tapes to make the antique move more reliable and safe. Full care is taken that not even a scratch should come during the process of moving.
Loading and um-loading of antique items
Our expert teams have carried out the loading and unloading of various antique items and they know the procedure of how it should be done. Special care during loading is given to antique items so that they are not stacked and special care is given for its positioning for holding it properly.
Big frames and antique paintings are packed in wooden boxes if required with proper cushioning so that no harm is caused during the moving process. Also if the items are too heavy and bulky special equipment is used during the loading and unloading process, to make sure the complete safety of the antique item.
A smooth and hassle-free process is followed
Being the owner of antique items you certainly will have more concern about safety. And our experts leave no stone unturned for a safe antique moving process.
They will handle all the items and for antique items, special attention is given and is well labelled that all the crew people know that it has the valuable item and needs special attention while loading, unloading, and unpacking the item. Your precious art piece will safely reach its destination without you being worried about it.
For the safest and secure antique moving service call us today!
Testimonials
Clients Reviews
Secure Shifting has won the heart of a lot of customers across India. Check out our Happy customer reviews, ratings, and testimonials