Data centre relocation is never that easy at its sound. But with the right company, you can do that and we at secure shifting do that for you without any hassle or complication. Call us today if you are looking for a data center relocation service!
Data centre relocation major jobs like transferring of IT systems, all facility infrastructure, and operational activities from one location to another most safely and securely. We at Secure Shifting offer an excellent data center relocation service from our professionals who have multiple years of experience in the field and know how to handle your requirement efficiently.
We ensure that all our clients get satisfactory service and that too at an affordable rate. We do not intend that you spent lots of money on relocation and in the end, you do not get a positive result. We want to partner with you and so provide you 100% satisfactory results so that you can be our partners with us for years to come in the future.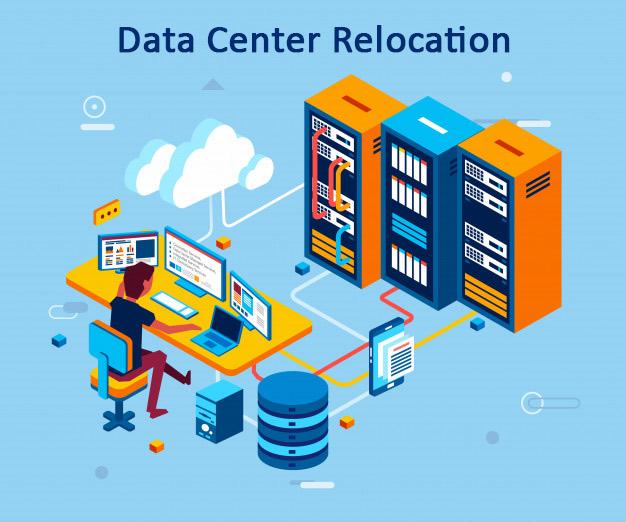 Our experts are experienced and have an abundance of knowledge to do a perfect job
Our professional knows how exactly the need to do their job, starting first from planning and discussing with you the entire plan so that you can give necessary inputs as it's your business and you know what is best for it.
Our service is designed and planned in a way that our client's data center relocation is delivered with minimum downtown and highest risk-free process. Our professional team is having an abundance of knowledge and offers analysis, planning, and perfect execution to provide our client with physical, virtual, and hybrid data center relocation in the most convenient way.
Expert service offered to you
The whole plan of mounting, un-mounting, removing cables and connecting them back in order all such job is carried out by our professional who are experienced engineers. Our process offers a holistic solution for relocating their data center from one location to another. We have all equipment and tools ready with us for lifting or moving heavy servers so that they can be relocated safely and sound to the final destination without and damage.
We know that data centers hold a very high position in an organization. And when it needs to be relocated as a business owner you are a lot worried about its security and safe transportation. But our comprehensive solution is made to suit all your needs.
All that is required is to connect with us and discuss the whole plan, query and concerns with our expert and a tailored made solution will be provided to you, which we promise will make things easy and you can rely on us totally to carry out relocation based on the plan discussed.
We try to provide you an overall solution so that data center relocation is no more hassle for you but rather you can concentrate on other necessary duties and leave relocation for us, our expert will do a perfect job for you in a smooth way. Call us today!
Testimonials
Clients Reviews
Secure Shifting has won the heart of a lot of customers across India. Check out our Happy customer reviews, ratings, and testimonials