Professional IT Equipment Moving company you can trust, for smooth transportation.
Call us today for more information!
Secure Shifting offers specialized IT relocation service for the company, especially who have many servers and PC to be shifting from one location to another while relocation of office, that could be within a city, or country. We have made our process of such delicate items perfect by repeated service to our valuable clients who are happy with our relocation service that is safe as well as cost-effective.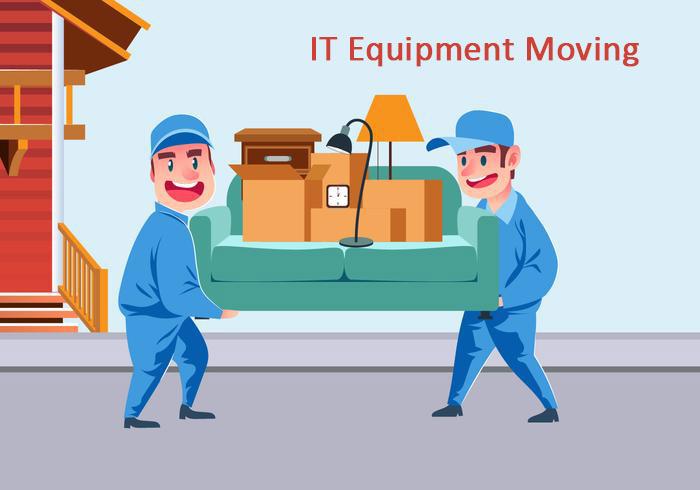 Relocation for your IT equipment and server with great ease
With our innovative relocation techniques, we make the process of IT Equipment Moving easy, however, it requires the trained team to do proper packing and transportation of items which has elicitation of information that is very crucial for a company. The items are usually delicate and require a great deal of attention while packing also. We pride ourselves that we have customized service for all our customers who have different needs and provide a comprehensive solution for your relocation need. We provide perfect packaging, secure transportation, and then delicately unpacking and placing it as per your guidance so that the whole process is smooth and without any hassle. We take full care that no equipment gets damaged in any way while IT equipment moving
You can relax, as when we do IT equipment moving your valuables are in safe hands
We have rich experience in IT equipment moving service and have served many IT companies to relocate successfully to a new destination without any hassle. Our secure transportation service will ensure you are relaxed and have peace of mind that all your valuables are in safe hands. We employ a team of experts who are well versed with the knowledge of handling sensitive equipment and use special packaging material and follow proper guidelines so that to ensure no damage during the transition and all at a reasonable rate.
We ensure safe packing and on-time delivery
We always work in a way that the proper packaged equipment reaches its destination in the shortest downtime, minimizing the impact of relocation on your business, without wasting much of your time. With experience, we have learned that earlier and proper planning ensures smooth execution involves minimum risk. So we prepare an IT relocation checklist to plan and guide you through the shifting phase of your IT business in and around India. Also, a pre-planned way helps in on-time delivery and without any major damage. We always take care that as discussed in the timeline we deliver your equipment we deliver on time so that you can start your day without much hassle. we generally use quality packing material to protect your delicate equipment with optional insurance coverage.
With our quick and efficient service, your working operation will not be disrupted. We while transportation also takes proper care that it's staked in a way that causes no harm while transportation, our specially trained team helps you deliver the best IT equipment moving solution.
Request a quote today!
Testimonials
Clients Reviews
Secure Shifting has won the heart of a lot of customers across India. Check out our Happy customer reviews, ratings, and testimonials