We take care of all your relocation and move processes for stress-free and super service by our expert members. Give us a call to discuss your move management today!
Move management consists of pre-movement planning and post-movement planning. We at Secure Shifting take care of both under move management and take care of what you require for your moving the journey of removing starts with a move consultant doing the groundwork by taking all the details from you. Our consultant takes time according to your convenience and takes the detail of all inventory and your personal belongings which are required to be moved. Understanding your priority and concerns is very important as according to that moving is planned and your points are taken care of by our moving team.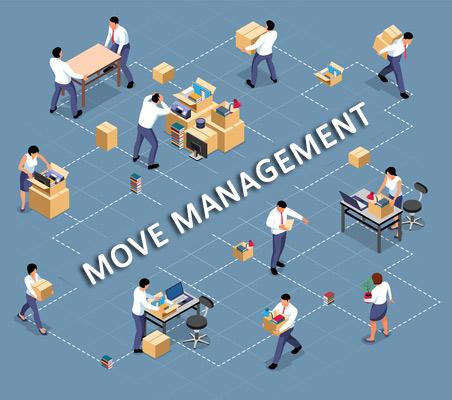 Right shipping option is discussed before relocation
Details like the point of origin till the destination, proper transportation using the vehicle, its route which will be used for transportation of all the goods is considered, store facility if there is a need while transportation is done is also taken into consideration. Consultation with the home or business owner is done about the protection options in case of weather change or stacking of the packs so that delicate items are taken into account. Shipping option is discussed like routes it can be transported from to deliver all the goods safely and expeditiously. It could be through road, sea or air. Details are discussed and the homeowner usually decided what suits him according to his budget and requirement.
Wrapping, packing and loading all done by our expert movers
While the move is being done proper supervision is done that the team is carrying out the work like wrapping, packing, and loading all the items properly and according to the discussion with the homeowner. If the relocation is interstate proper documentation and consultation are carried out so that there is permission with the transporter. Proper care of vehicles or pets is taken. Relocation of a pet is could be very stressful. We make sure that this relocation is smooth and stress-free for you. Also, your vehicle like a car, motorcycle, and others is packed by experts and then transported.
Unloading, unpacking, and placing the goods in the order is carried out
The main process post location is delivery of your goods to the destination needs to be discussed with you. Our team members will help you out when you reach the destined location, as we know that you are in a new place and it's a big problem to arrange people for unloading or unpacking your goods. We ensure your belongings are accounted for by checking off all the items. Proper unloading is done and is taken to place and placed as directed by you. Until you are satisfied and happy we will stand with you throughout the process of proper relocation.
We take care of climate-control options with storage needs during relocation.
Connect with us today!
Testimonials
Clients Reviews
Secure Shifting has won the heart of a lot of customers across India. Check out our Happy customer reviews, ratings, and testimonials