Secure Shifting is one of the premier packers and movers company and we also provide a quality packing and unpacking service over India and worldwide to our clients. Call us today!
Packing and unpacking are some of the most difficult processes when you are shifting from one place to another. And we are aware of this, hence have provided you the best solution of packing and unpacking also while you are shifting so that you can concentrate on more urgent and crucial work. The process involves a lot of things like correct packing material, customized boxes, securing the items properly, adhesive tapes, vacuum foaming, blister packing, shrink wrapping equipment, and a lot more according to the size and type of item you are packing. So better leave it for professionals like us, who have been in this industry for a long time and knows exactly what all is required for packing things in the best possible way.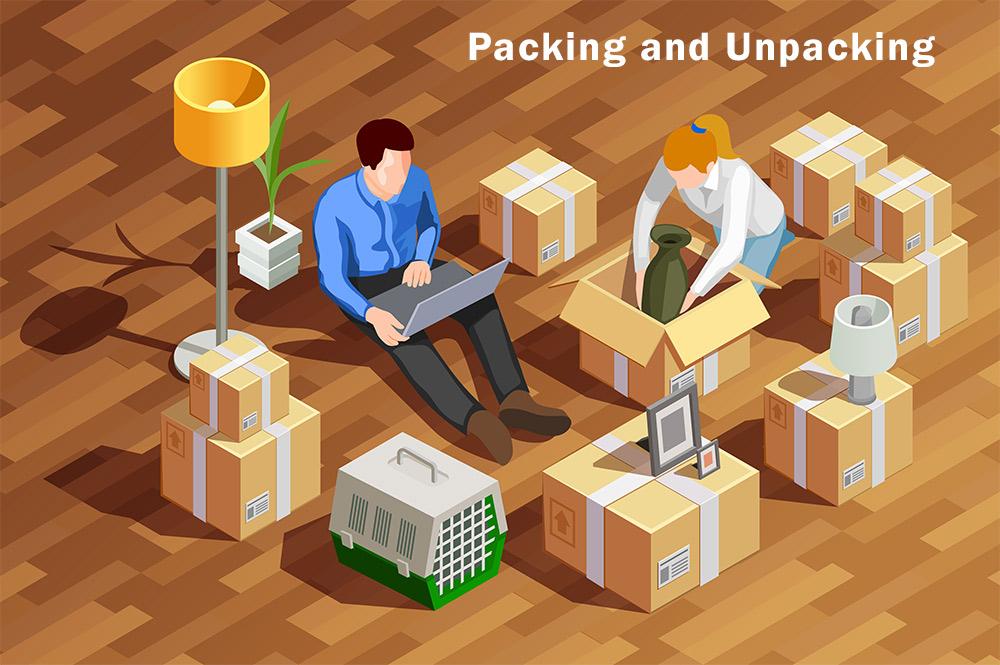 No matter whether you have a bulky item or delicate we pack it all
All our clients can rest assured that their belongings will be packed in the best way possible using the right material for their safety. Our team of packing experts is well qualified and trained who has exact knowledge of packing massive objects as well as delicate objects with perfection so that there is no damage caused during shifting. We take all necessary precautions to ensure your precious goods are not damaged during the process and handled with great care. Goods are sealed and packed in the required manner so even while transportation the objects are not damaged. Also while packing the furniture's special attention is taken to corners, edges, and mirrors so that damage can be avoided. Special materials like bubble wrap, vacuum foaming are used for glassware and delicate items like crockery. Special containers are arranged for international transshipments.
Careful unpacking is done by experts
We make things more comfortable by providing you end with end services of unpacking all the packed materials. After your packed items are carefully transferred from one location to another by our vehicle and unloading is finished by our expert team we unpack all the items with the utmost care and remove the packing material. Also, we see that while unpacking heavy and bulky items is done with a lot of care as any mishandling can damage your valuables. The trained professionals carefully unpack the goods, clean and get them arranged according to your directions in the desired position. During unpacking, we carefully count and match the inventory as per the list prepared during packing so that to ensure nothing is missing. The damaged items will be kept separately so that a proper insurance claim can be made.
Our job finishes after we dispose of all the used packaging material is removed from the space and you are fully satisfied with our service. All the packaged material is disposed of in the proper way so that you get a clean space for yourself.
We will provide all the complete information when you call us along with the quotation. Book your service now!
Testimonials
Clients Reviews
Secure Shifting has won the heart of a lot of customers across India. Check out our Happy customer reviews, ratings, and testimonials