Feeling bad for leaving your plants behind when moving? Not anymore, call us today we provide safe plant relocation service at an economical cost!
One can manage with packing and doing other works when you are moving to a new house, but when it comes to planting, you really face a lot of difficulty in relocation. There are cases when people just leave their plants with someone else or give them to a nursery rather than taking the risk of taking them when they are moving from one location to another. The home location itself is not an easy task it is very tiresome and stressful. Packing can be easy but when it comes to plants especially when you are moving to a distant place, it's very difficult. You cannot take them and you cannot leave them. We make things easy for you. We at Secure Shifting follow all together with a different routine for packing your plants.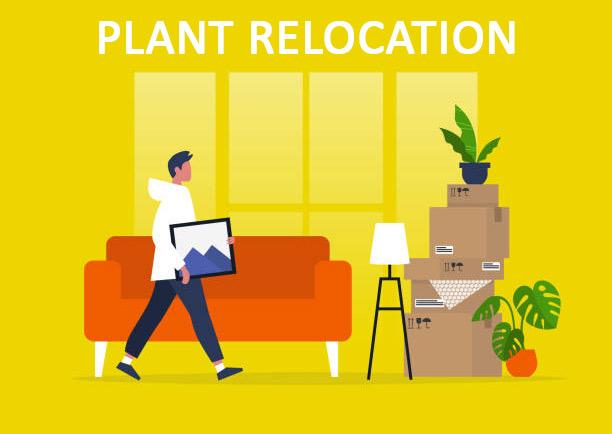 We provide professional assistance
We understand how difficult it is for you to depart from your plants, as you have taken care of them and have nurtured them right from the beginning. Hence we provide a safe plant moving service. Now you are not required to leave your plant and even leave it to the nursery, all you have to do is take our help in shifting your plants. There are many countries to which if you are shifting then you are not allowed to carry your plants. In such a case, there is no alternative left but you have to leave your plants. If you consult we can tell you about those countries where you are not allowed to take plants. If you hire us as your movers we know that how fragile plants are, and thus will provide you proper guidance and professional advice so that you can move plants with other household items and they will be taken care of throughout the transportation process.
Safe and secure way to relocate the plants
There is a proper technique involved when it comes to the translocation of plants. We get some good-sized tough boxes, which from inside are lined with plastic or cloths, and then place the plant inside. We also need to put the bubble wrap or foam between pots and boxes for cushioning. Then the plants are loaded at the end and care is taken that they are not stacked or nothing from your household items fall on them, as it can easily damage the plant. Proper care is taken that the temperature is controlled or a passage is maintained so that fresh air can flow inside.
Repotting plant could be necessary
If you have planned to move plants but they are made of cement or breakable material then you can re-pot such plants a few weeks before the moving process starts. The plastic containers will not break making the plant more secure. Also, tall plants should be wrapped in plastic, but holes should be made so that the plant can breathe, and proper fresh air keeps reaching the plant. If you have a garden and want to take a few of them without destroying the beauty of the garden, you can purchase small plastic plant containers and plant them at least a month before so that plant can adjust to a new container. Then they can be ready for their new home.
Call us to properly taking care of your plant when moving from one location to another!
Testimonials
Clients Reviews
Secure Shifting has won the heart of a lot of customers across India. Check out our Happy customer reviews, ratings, and testimonials